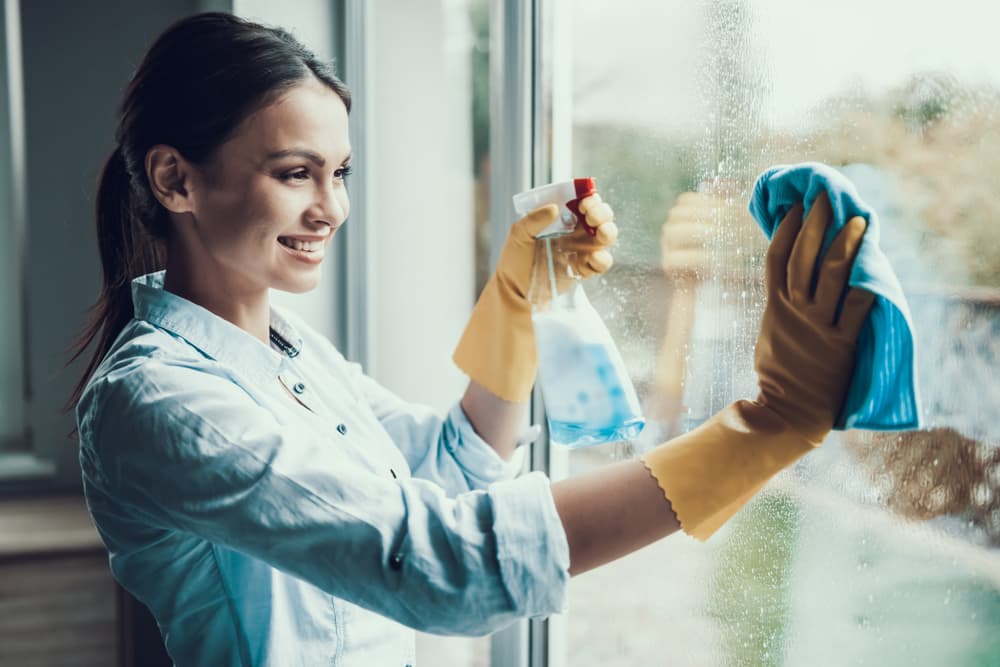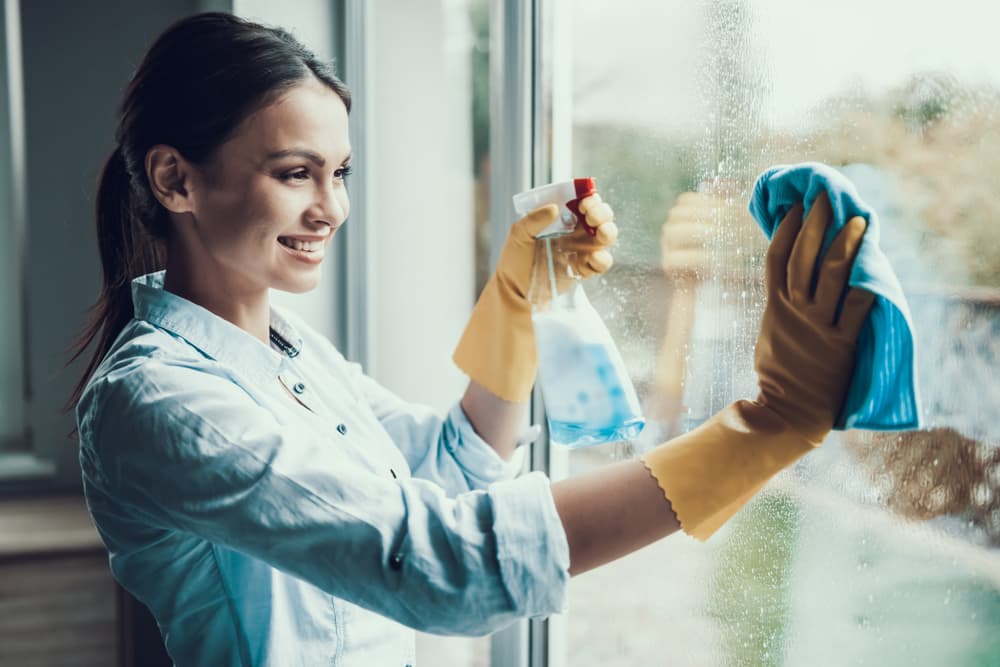 It only takes a few hours every year to properly care for your windows, but few people take the time to do it. What they don't know is that the longer you ignore window care and maintenance, the more problems you'll experience down the road – costly problems that could have been easily avoided. By taking care of the windows in your home twice a year, you can help to retain its original condition and keep your energy bills at bay. Learn how to properly care for your windows each year here:
Clean the Screen
The window screen can accumulate dirt and debris which should be wiped away every time you wash your glass. In most cases, you'll need to pop it out to clean it thoroughly. The easiest way to remove the dirt is to wash it with warm, sudsy water and a soft-bristled brush that can get into all the small crevices. You might want to take this outside to your garage or clean it in the tub to rinse.
Clean the Glass
While your screen is drying, you can tackle your window glass. Before you start to wash them, use a clean microfibre cloth to wipe off any of the dust and dirt from the window and around the frame. If there's a lot of debris, use a vacuum to suck it up before you start to spray any cleaner on. Otherwise, you'll end up with mud streaks which are even more difficult to remove. Use a mild soap and water combination or create your own glass cleaner by mixing water, vinegar and rubbing alcohol together. When it comes to spraying or washing the windows, it's important to be liberal with your application. You need enough cleaner to properly dissolve the dirt to be wiped away. To dry the panes, a microfibre cloth is best. They will leave the glass streak-free and clear. A squeegee is an option for larger windows but it's better left to the outdoor panes. If you squeegee inside, water will likely cover your floor and create an even bigger mess.
Clean the Frame and Hardware
Don't forget about the frame and hardware areas. These should be washed and wiped clean. To clean the exterior surfaces, it's best to avoid using a glass cleaner or ammonia-based one as this can damage the material, especially wood. A mild detergent or soap followed by a microfibre cloth is best as they have the excellent absorbent capacity and can get into the most difficult spots between the handles and frames. If you have vinyl windows and the stains have set, try using a uPVC cream to clean away any stubborn marks.
Touch Up Scratches
If you find any scratches on a wood frame, you can easily touch these up with a little paint or a wood finish. This will prevent further damage from occurring and will also keep your frames looking just like new.
Inspect the Locks and Hinges
Check the locks and hinges to see if they are functioning properly. If they stick or feel rather tight, lubricate them. If they're broken, you should have them replaced. The latches are what keeps your home secure.
Check the Insulation
The seals and weather stripping are what keep cold air from seeping in and from warm air escaping. To ensure that the insulation is still performing properly, check for air leaks by lighting an incense stick and holding it close to all the windows in your house. If the smoke is pushed inwards or rapidly outwards, you have a leak. To find the source of the problem, first, check the weatherstripping around the groove of the window frame. If it's broken, cracked or loose, it should be replaced. Next, check the seal between the window glass and frame, as well as the window frame and the casing. If there are minor gaps, you might be able to seal these with caulking. Large gaps will indicate a bigger problem and should be inspected by a professional.
Have Them Inspected
If you spot any problems that you can't fix – cracked or broken panes, weakened seals, condensation buildup, gaps between window and casing, or broken latches – it's time to call in a window repair expert. A window expert can also point out issues that you may have missed when cleaning them. You should check and clean your windows twice a year, once in the fall and then again in the spring. A professional should also be called at least once a year to give a thorough assessment of the condition of your windows.
Hiring a window specialist to inspect your windows at least once annually can help keep your energy bills down and your home comfortable. Schedule your next appointment with one of our glass specialists at M&T Glass.