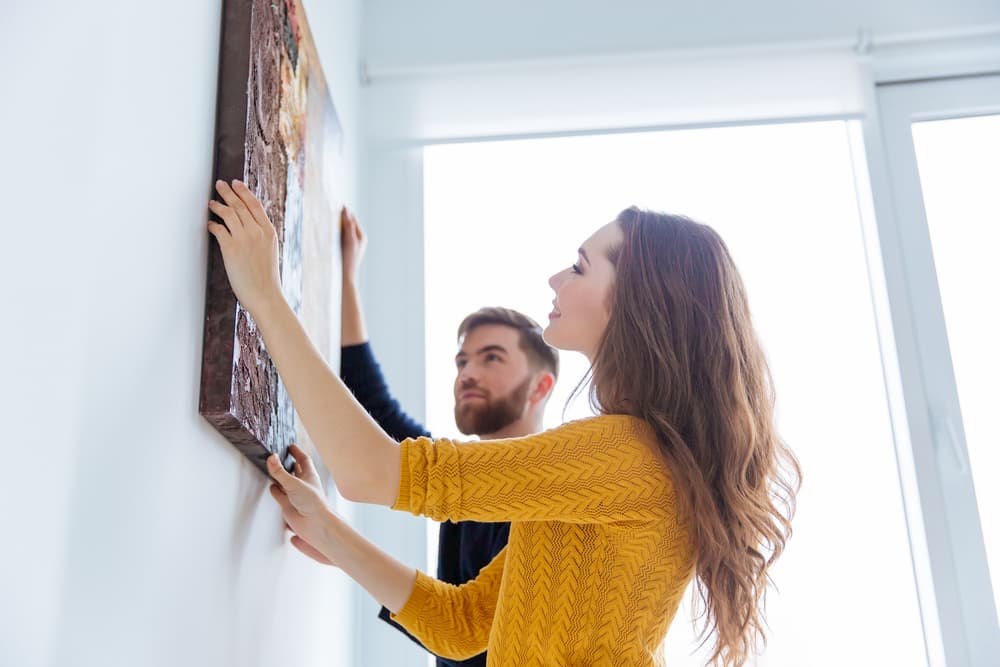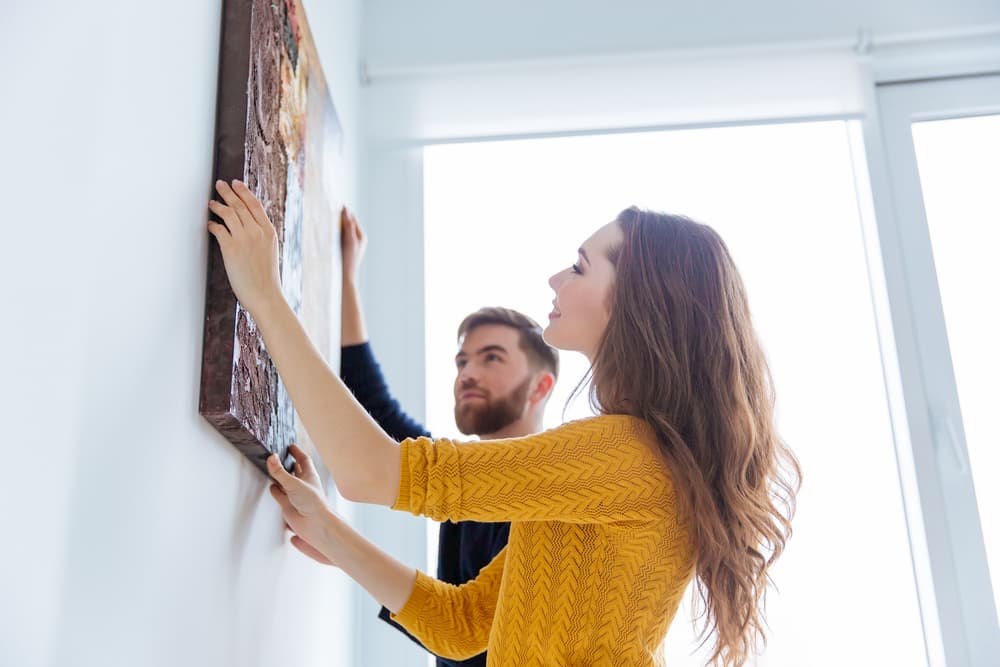 The start of a new year always feels like the beginning of a fresh slate when we can shed old habits and make way for new and improved ones. And with the holidays behind us, it's the perfect time to get started on your goals for the year ahead. If one of those goals includes revamping your home's interior, we're here to help. Here are our top ways to freshen up your home for the new year.
Add Some New Art
If your interior is feeling a bit dated or lackluster, add a splash of art to your walls. As homeowners, it is common for us to focus on 'bigger' things like furniture or design elements. But often, it's the smaller details that tend to make the biggest impact which frequently gets ignored. These details are what really enhances and finishes off a room. So take a look around your home to determine where some artful additions could be welcomed.
Change Up Pillows
To freshen up your home, it doesn't necessarily mean that you need to undergo a major overhaul of your entire interior. Big changes can be achieved in other simple ways, like switching up your accent pillows on the couch, love seat, and bedroom. This is an easy and affordable way to change up your accent colours as well as the entire look and feel of a room. And rather than throwing out your old ones, you can simply purchase covers that can fit over top.  
Focus on the Coffee Table
When looking for ways to improve the look of your home, your coffee table probably isn't something that really comes to mind. But it's more relevant than you think. As a focal feature in a room where friends and family usually congregate, it's an item that gets noticed. And being front and center means it should look nice. If your coffee table is outdated or messy, there are simple ways to drastically improve it without even needing to purchase another. You could refinish it by staining it or repainting it, and then add some eye-catching elements to it. For example, adding a tray with a plant and a few candles, or a neat stack of books can create a modern and elegant display.
Be Strategic with Your Décor
If your home is limited on space or doesn't receive much natural light, this can make it feel cramped, stifled, and even uncomfortable. To brighten and open it up, you'll need to be strategic with your décor. For example, mirrors are an excellent way to rectify this problem and they are incredibly versatile. Place them across from windows to reflect more natural light, install a mirrored wall to create the illusion of more space, enhance your small guest bathroom or create a collage with multiple mirrors for an eye-catching feature wall.
Declutter
Clutter can easily accumulate if you don't stay on top of it on a regular basis. But life can get hectic and before you know it, overstuffed closets, junk drawers, and mess can take over. Despite all efforts to improve your design or décor, having an excessive amount of stuff lingering around the home can defeat any of those efforts. So this New Year, make a point to clamp down on the clutter by going through each room and creating a separate pile for any items that you haven't used over the past two years. Then discard, recycle, donate or even sell some of your "good-to-go" stuff. This doesn't have to all be done at once. Take one area at a time, maybe once per week and you'll have a neat and organized home that will look and feel a thousand times better. Just be sure to keep on top of any clutter by going over those messy-prone areas at least once per month.
Repaint
If you want to spruce up your home and change the look of it, there's nothing quite as effective and direct as repainting your walls. A fresh, new coat of paint can transform your home in one sweep. You can also choose to do it gradually, repainting one room and then focusing on the rest at a later time. Adding a bold colour to a feature wall is also an excellent way to liven up a room if you prefer to not repaint the entire space.
M&T Glass specializes in all things glass-related, including customized mirrors, tabletops and we sell a variety of other windows and doors in Ottawa. If you need any of these services for your home reno projects for the new year, we can help. Contact us today to learn more or to get a quote.