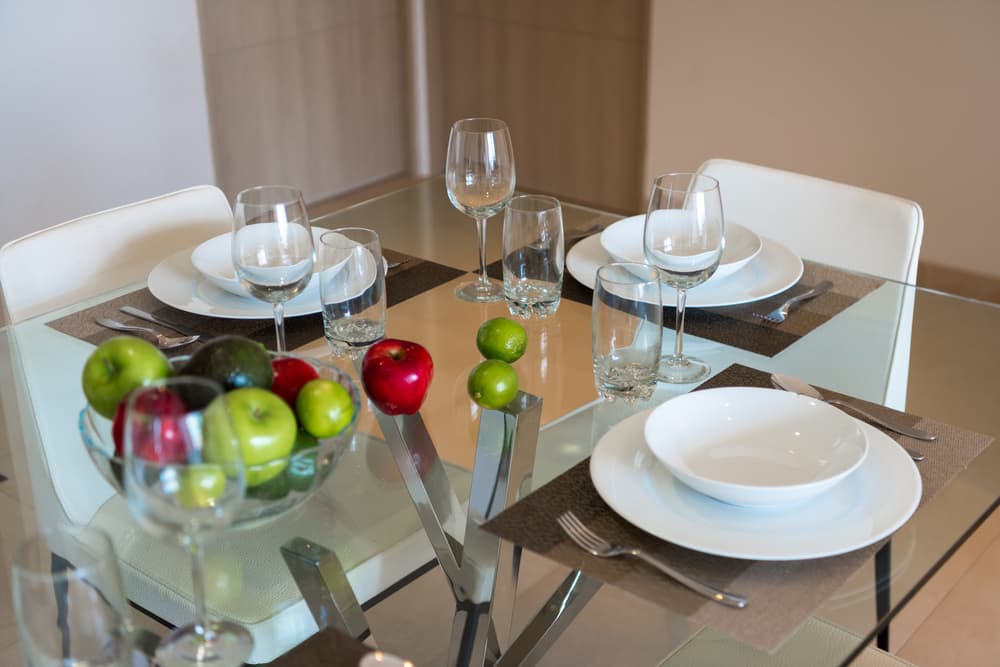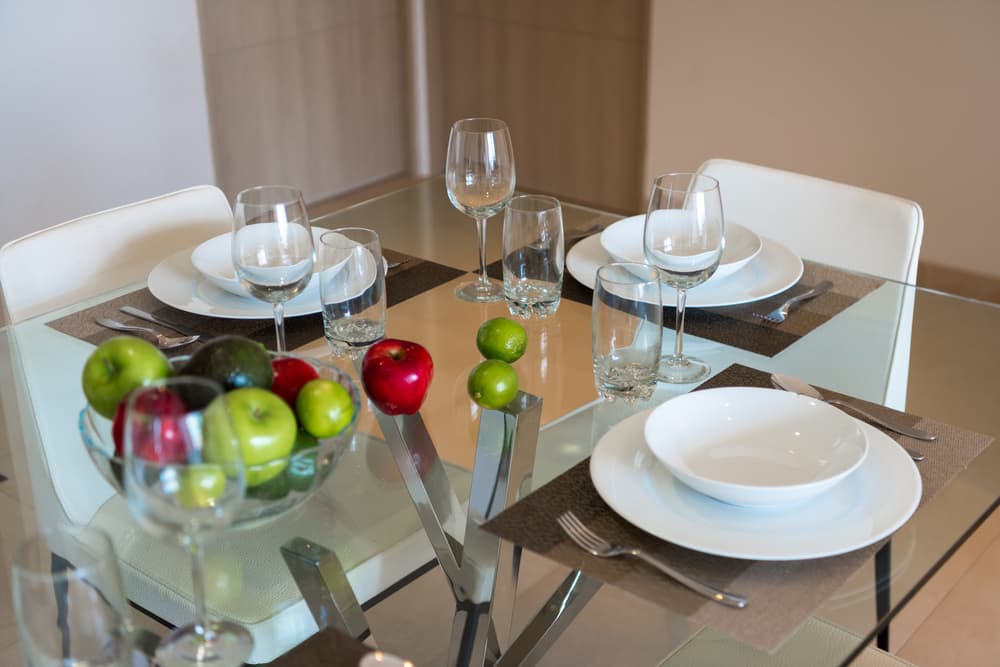 Are you wondering how to use glass in your home to improve the look and aesthetics of it? Glass tabletops have been around for ages and are a popular addition for the home, but it's not always easy to know how best to incorporate it into a space. There are tons of exciting ways to use glass, which is why in this article, we'll show you a number of different ways to use a glass tabletop to show off your home décor.
Your Dining Room Table
A transparent glass tabletop is excellent at creating the illusion of more space while making a room look larger than it is. That's why more and more people are choosing it as the material of choice for their dining room tables, especially in smaller spaces. Glass is also versatile so it will match with every décor style.
Over Your Coffee Tables
If you want to create a focal point in your living room, add a glass top to your coffee table. This will allow you to showcase any pictures or books underneath that you want on display. It's also practical since it will protect your table from getting scratched up and damaged and is very easy to clean.
On Your Pedestals
Everyone needs a pedestal in their life. It allows you to showcase your favourite ornaments, vases, or statues, and put items of significance on display. And nothing adds more elegance and class to your home than a pedestal with a stunning, polished glass top.
For Your Office Desk
If you want to make your office desk look more professional or like one found in a Fortune 500 company, add a glass top to it. Not only will it look sleek and attractive, but it will also provide more functionality as it's incredibly simple to keep clean and won't stain or scratch like wood will.
As A Cover
Glass tabletops are also the perfect option when you want to cover a particular surface, like a delicate wood trunk or barrel. They will prevent any moisture damage from occurring or scratching, and help maintain it for many years down the road.
Paint It To Match
Does your glass tabletop look a little tired or worn? Why not paint it? Glass is very versatile, so you can even give the top of the glass a coat of paint with a special branded colour to give it a fresh look and to cover up any unsightly scratches. You can also paint it to match the colour of your other furnishings for more decorative appeal.
Cover It
There are a number of ways to add more flair to a glass tabletop, and covering it is one. A colourful tablecloth can help you protect it and add a touch of colour to your room when having guests over. Table mats can also be used to help keep the surface scratch-free and stylish at the same time. And both can help to minimize cleanup of the glass surface which is always a plus.
Get A Custom Edge or Corner
Are you bored of the look of your glass tabletop? You can spice it up with a customized edge finish. Choose between bevelled edges that thin out at the end or double-edged ones for a more unique look. You can also try rounded corners or decorative ones that can instantly change the look from the regular square tabletop to a unique look.
Add A Tempered Look
Glass tabletops come in many different types beyond the standard clear top. For instance, you can swap out your regular top for an acid-etched glass that has a stunning frosted look. This will add a special touch to any coffee table or dining room table in your home.
Swap It For Coloured Glass
Want to impress all your guests as soon as they enter your home? Swap out your regular clear glass tabletop for a coloured one! Choose from a range of colours, including bronze and gray that will immediately transform your room and wow your visitors.
As you can see, there are so many different ways to use glass tabletops around your home to enhance your décor and architectural design. At M&T Glass, we can help you find the perfect piece to suit all your needs. In fact, we specially design the glass right in our shop and can even repair it if it happens to break. When you're ready to add glass to your home, we're the ones to call. Learn more about our glass table top services today!